Your Reliable Partner in:
Water Analysis
Your Reliable Partner in:
Effluent Discharge Sampling Analysis
Your Reliable Partner in:
Laboratory Practices Training
Your Reliable Partner in:
Environmental, Impact Assessment
Your Reliable Partner in:
Soil Sampling and Analysis
Your Reliable Partner in:
Stack Emission Analysis
Your One Stop for Environmental Safety, Laboratory & Analytical Services.
CSI International Limited is an Environmental Health & Safety Consultancy and Analytical Laboratory. We are accredited by Kenya Accreditation Services (KENAS) and are a NEMA-designated laboratory for environmental analysis.
Incorporated in 2014, CSI offers a variety of services, including Air Quality Assessment (Stack, Ambient-indoor and outdoor), Noise Assessment, Water Analysis (Potable-Natural and Treated, Wastewater, Processing), Soil analysis, Environmental Impact Assessment (EIA), Environmental Audit (EA), Occupational Safety Audits (OSH), Ventilation Audits, Light Audits, Food analysis, Pesticide residues analysis in food and finished products.
In addition, we offer a wide range of activities in sampling, testing, data analysis, reporting, and professional advice.
CSI International is committed to providing the highest quality analytical data and strictly adheres to Quality Assurance & Quality Control procedures. Our laboratories operate in accordance with SOPs that are designed to follow Good Laboratory Practice standards.
CSI International creates a friendly and personal experience, provides an easy and cost effective solution, and produces an extremely high quality result. Quality performance through technology.
We perform analysis of critical parameters in drinking water, agricultural soils, plants and other essential environmental tests.
The purpose of our soil and water Labs is to analyse soil, water and plants, and other environmental parameters and give advisory services to upcoming researchers, postgraduate students, research institutions, farmers and companies.
We Do Things That Matters
Since the inception of CSI International, we strive to constantly offer efficient, reliable and customized services to our clients. We continue to improve and expand our services to meet client needs through customer feedback.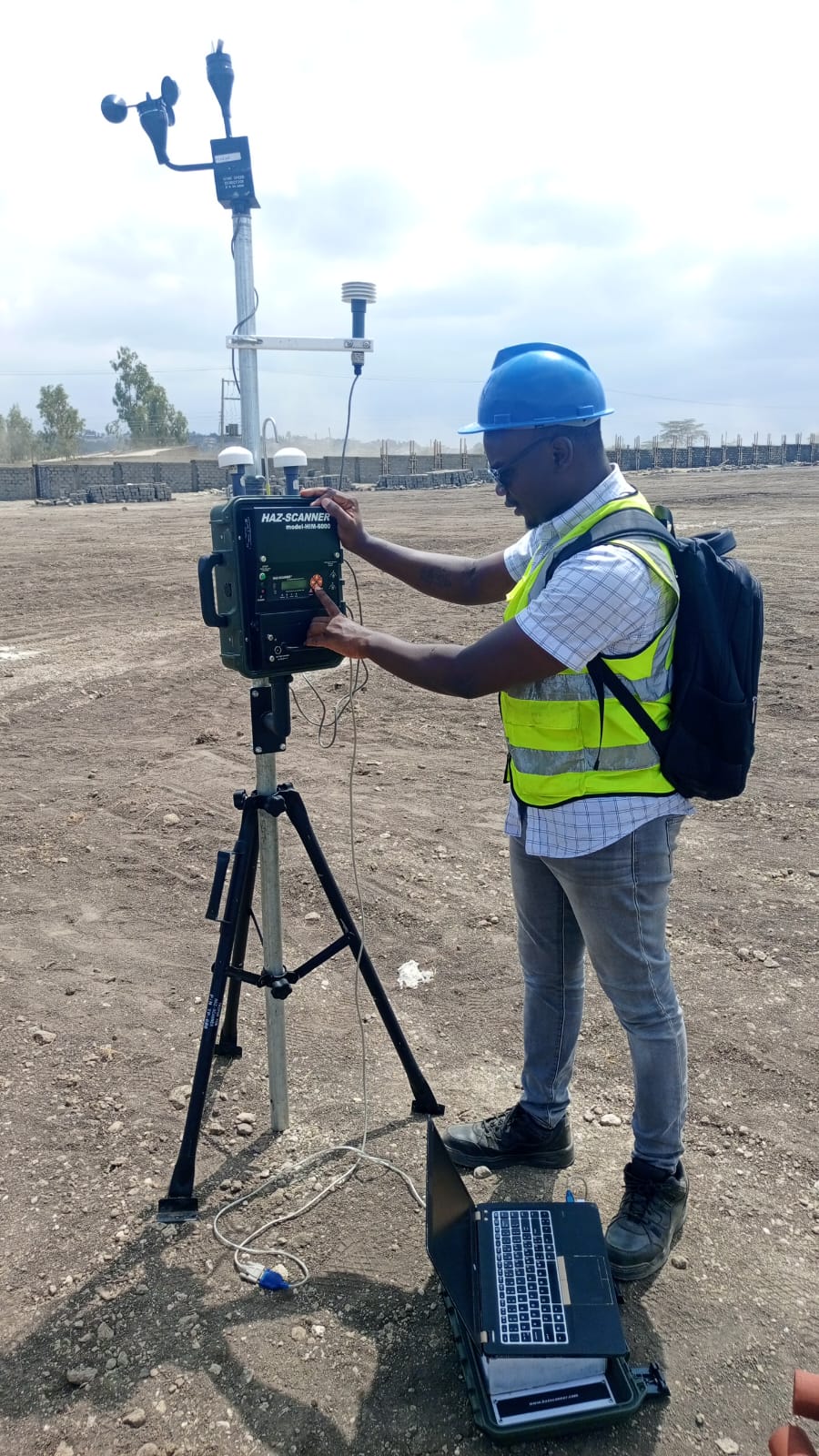 We check effluent discharge against maximum standard limits against public sewer or into environment and pro....
Learn More
We perform Environmental Impact Assessment to identify and predict the
Learn More

CSI International Limited is NEMA designated and accredited by KENAS to carry out air quality monitoring according to local and international standards. Emissions from Boilers, generators, Incinerators, Burners, Asphalt Plants, Sulphonation Plants, and several other industrial processes emit pollutants that are either gaseous or particulates into the environment...
Learn More
Our staff performs water testing for inorganic and volatile organic compounds for drinking, domestic and ...
Learn More

The laboratory is NEMA designated and accredited by KENAS for Laboratory Testing (ISO/IEC 17025:2017), fulfilling all the requirements. As an analytical laboratory, we are committed to providing affordable and the highest quality in all services rendered with the lowest turn-around time. We offer a range of laboratory services (Physical, Chemical, and Microbial) ...
Learn More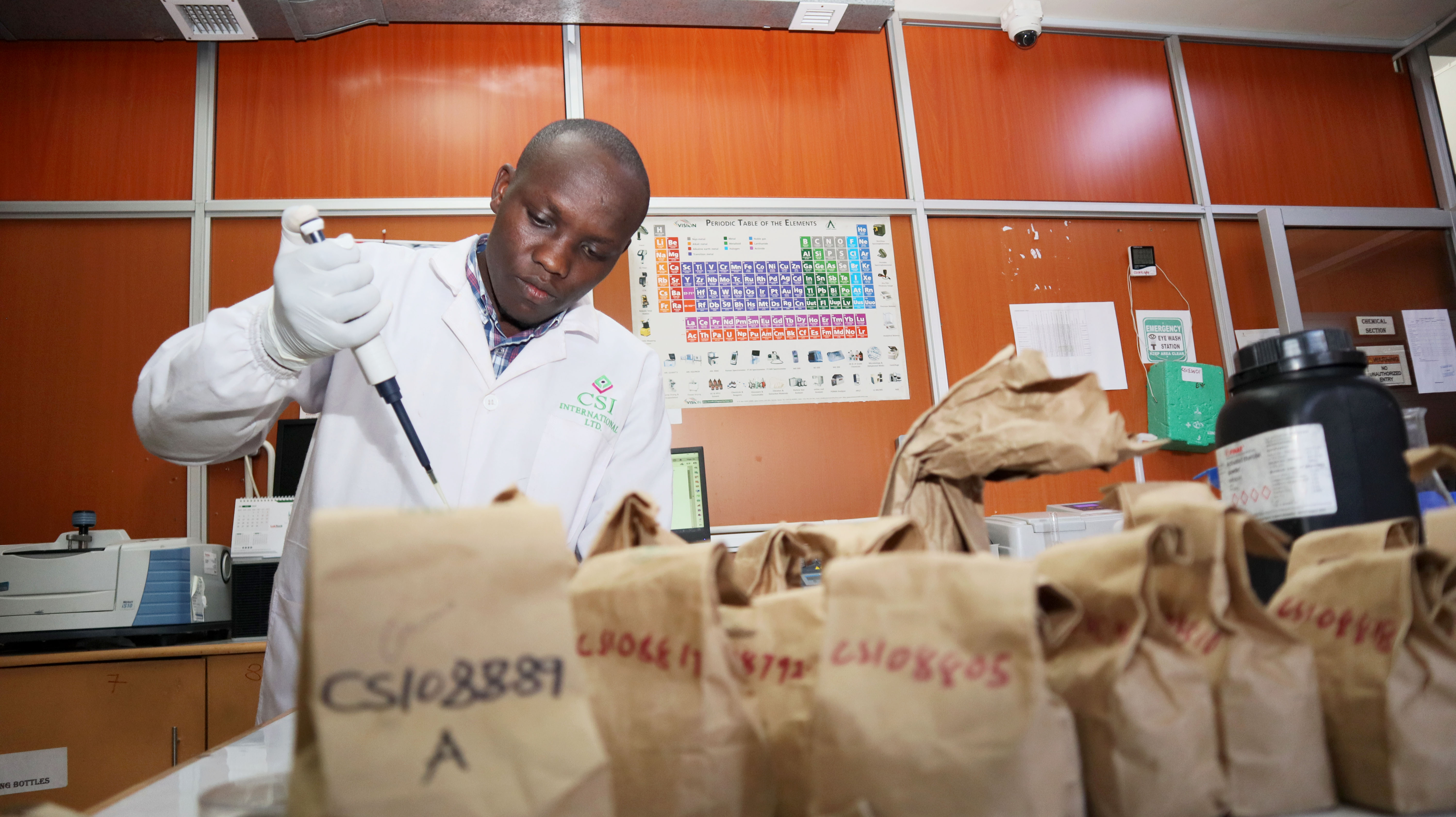 We offer chemical and mechanical analysis of soils for variety of uses. Our mission is to provide accurate and timely
Learn More

With the ever-increasing environmental management standards, compliance, and stringent environmental regulations, CSI International Limited has stationed itself as a DOSHS and NEMA registered Consultancy Company with registered experts to operate a one-stop network where all Environment, Safety and Health compliance, and best practice requirements can be received.
Learn More
Interlab Services

Reagent Exchange
Due to ever increasing costs of carrying out research as well as disposal of surplus chemicals CSI provides reagent exchange services for research institutions and students. This is aimed at reducing Chemical risks associated with surplus chemicals. Similarly, this service can greatly cut down costs associated with research since some reagents are needed only in low quantities. We offer storage facility of any leftover chemicals or disposal of chemical wastes.
Laboratory Audits
In compliance with OSHA regulations, NEMA, ISO/IEC 17025:201705, Quality Assurance and Control the CSI conducts Lab Audits for research, teaching, industrial laboratories. It compiles audit reports for purposes of internal audits and compliance requirements.

Laboratory Safety and Security
The physical security as well as information security is a key requirement during research or learning in Scientific (Chemical and Biological) Laboratories. CSI provides training on the following:
Laboratory Safety and Security

Laboratory Information Management Systems

Chemical Inventory Management Systems

Risk Management and Mitigation etc.


Disposal of Waste Chemicals/Equipment
CSI in partnership with lead agencies carries safe disposal of expired Chemicals and Equipment. This process involves collection, transportation and safe disposal of both chemicals and Equipment.

Equipment Access
Currently the number of available equipment for research is insufficient for most institutions or not available. CSI provides access to equipment in Chemical (Analytical, Organic, Inorganic); Biological, Materials, Engineering and Environmental Research. In addition we can offer internship to students to carry out relevant research on request.
Get your project done by CSI International Ltd
Request for a quotation to experience our wide range of services.
Education is not preparation for life; education is life itself. With this in mind, we at CSI International offer a variety of short courses in the following fields. Feel free to contact us for more details on any course you might be interested in.
Subscribe to Our Newsletter
Get Insights of The Happenings
Find Us
Address
CSI International Limited,
Howse & McGeorge Centre
Building No. 10, Factory Street,
Industrial Area, Near Rocky Driving School
P.O Box 47846-00100,
Nairobi, Kenya